Chiesa Santa Maria Assunta
Chiesa Santa Maria Assunta
Piazza Cavour, Riva del Garda (TN)

Tourists' rate. If you've been here vote it!
4 votes to date

 La Chiesa Parrocchiale di S. Maria Assunta sorge nel centro della città di Riva del Garda e si affaccia sull'ampia Piazza Cavour. L'attuale edificio, ricordato per la prima volta nel 1106, è ricostruzione barocca (1728). L'interno presenta una navata unica e una cappella laterale del Suffragio; ha numerosi altari barocchi con fregi e stucchi. Alle spalle dell'altar maggiore spicca il grande quadro dell'Assunta del Craffonara, del quale la chiesa conserva al quarto altare di sinistra l'opera migliore, l'Addolorata. 
Photo Gallery
Map and direction informations from "RivaMia Hotel Ristorante Pizzeria" to "Chiesa Santa Maria Assunta"
Going with Public Transport?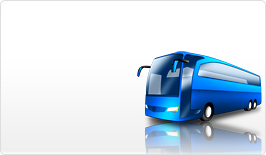 Click here for details on going trip
Click here for details on return trip
Back to Search Page
Back to Search Page